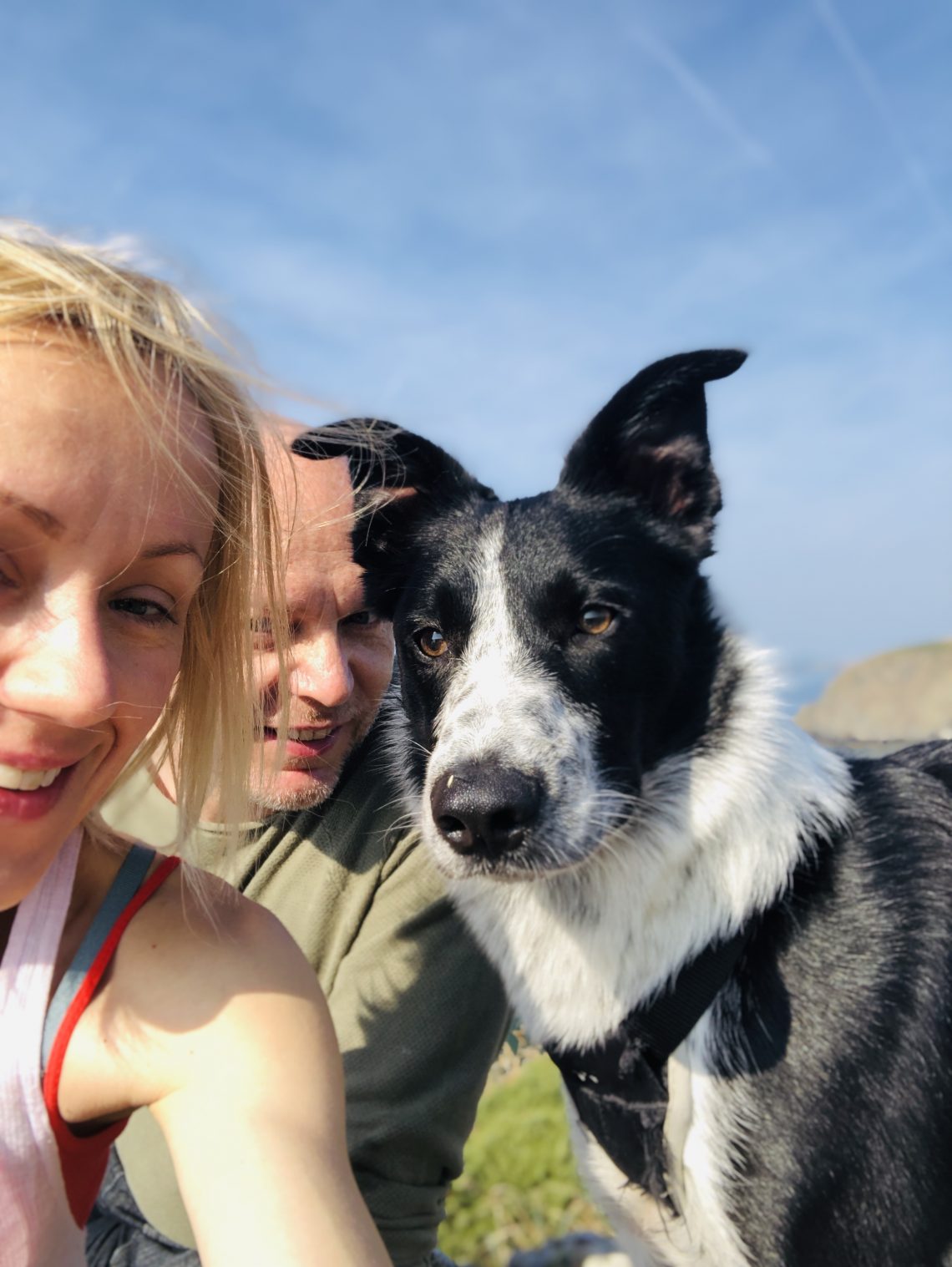 Right…
Let me start by saying, we didn't want to go on holiday without DJ. We wanted to take him along, so we googled the best way of bringing the four legged companion along on our hollies. Turns out "glamping" is the best. "Glamping" refers to "glamorous camping" and defines places where you can stay (with your pet or without) in some totally secluded places. Think "camping in the middle of the woods", "close to the cliffs at the seaside", etc. We chose to go to Mid and South Wales and stay in a caravan (and one night in a hotel) that allows dogs.
MY GOD WHAT A FANTASTIC IDEA IT WAS!!!
Not only we could do what the hell we wanted to ( DJ slept with us in our bed by the way) but also we were in the middle of a park where we could actually listen to owls at night, see all sorts of wild birds in the day time and have countless amounts of walks.
The photos tell the best story…
---
On our way! Just look at his smiley, excited face 🙂
2. Our adventure map.
.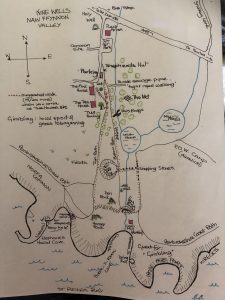 3. Totally exhausted after a few hours' trip in the car. Our "Shepherd's Hut" is fab!
4. Walking trip (about 4 hours each way) from the Hut to Solva.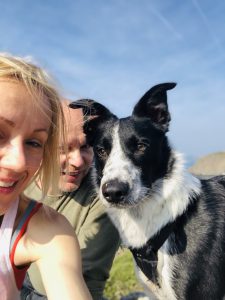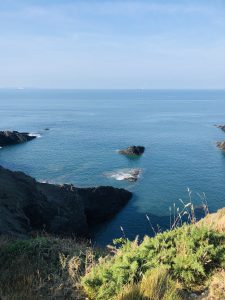 5. Solva
6. When you're in Solva, you take a dip 🙂
7. Walking back, exploring more.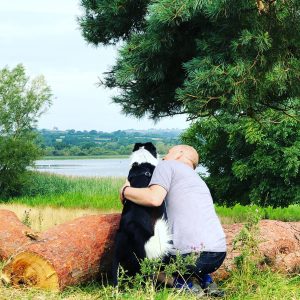 8. Stumbling upon wild horses. Spectacular.
9. Hanging our with dad in a hammock was one of DJ's favourite holidays' activities…
10. First night in a hotel by the Brecon Beacons. Exhausted again.
11. Homebound!
12. Dad got me a hammock in the garden. Ace stuff!