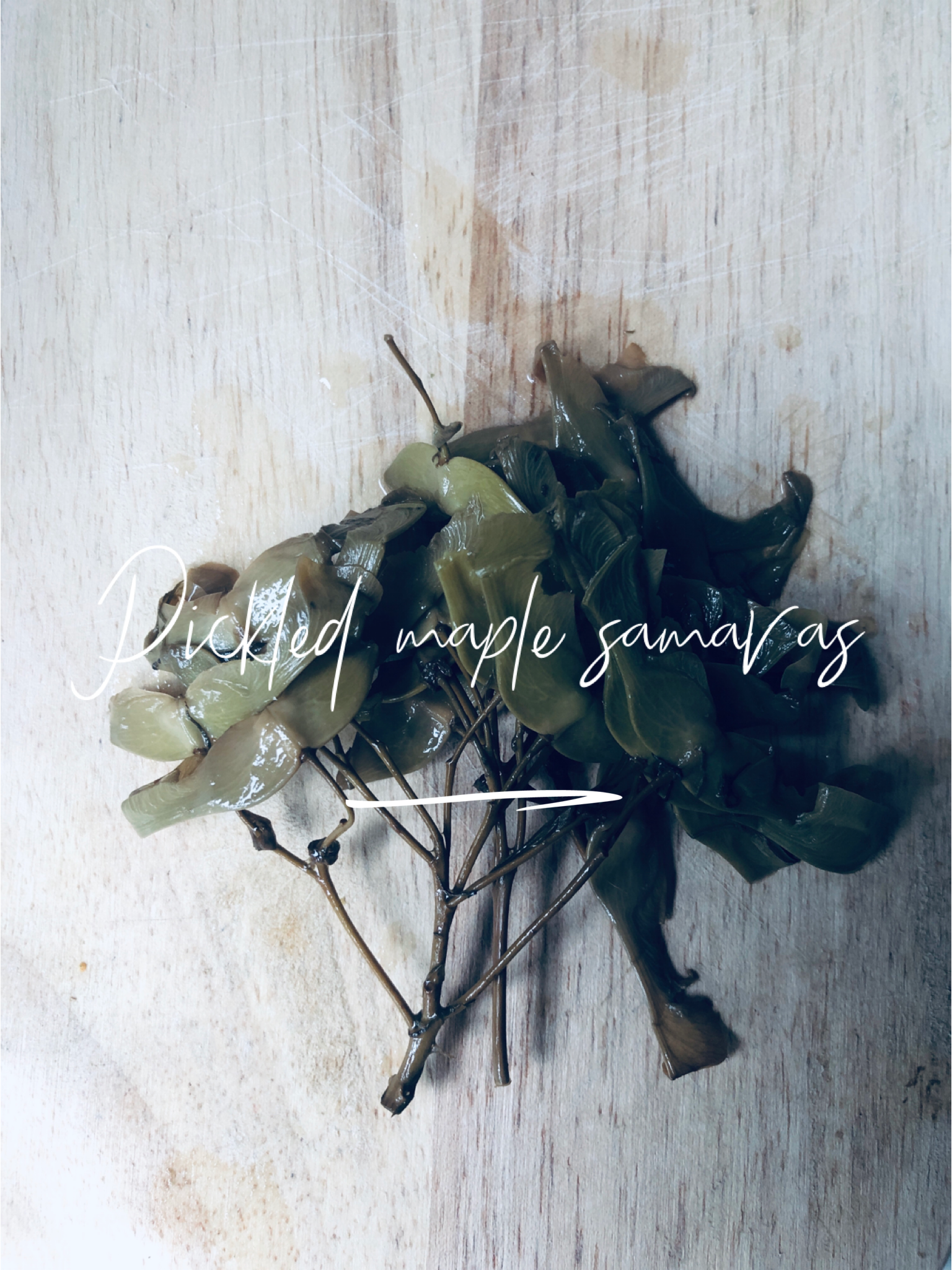 If you haven't tried pickled "fruit" of maple trees, you've got to do it next year. It's perfect for sauces, canapés and simply ideal as an early autumn comfort food.
You need:
a handful of maple samaras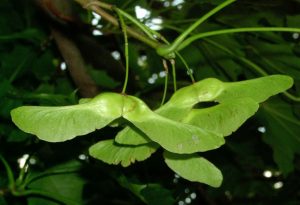 glass or two of mineral water (depending on a jar size)
bay leaf
three slices of lemon
teaspoon of sea salt
(foto credit: Krzysztof Ziarnek)
They taste like pickles mushrooms but are a little bit more spicy.
Boil water with salt. Cool it down to room temperature. Place samaras at the bottom of the jar, add lemon, bay leaf and fill with water (not to the full, 3/4 will absolutely do it).
---
Jeśli jeszcze nigdy nie próbowaliście klonowych nosków – nie wiecie co tracicie! Klonowe noski marynujemy późną wiosną, kiedy drzewo rodzi. Im młodsze noski, tym smaczniejsze – ich smak przypomina mi trochę marynowane kurki, ale są o wiele delikatniejsze w smaku. Mają też zupełnie inną teksturę. Nadają się wprost idealnie do kanapek, krakersów a hitem jest nabijanie ich na koreczki z wiśni w syropie i kawałka ananasa. Dopełniają smaku!
garść klonowych nosków
liść laurowy
trzy plastry cytryny
płaska łyżeczka soli morskiej
Noski umieszczamy na spodzie słoika, dodajemy cytrynę, liść laurowy i przestudzoną, przegotowaną wodę ze solą do 3/4 objętości słoika. Zamykamy i cieszymy się noskami już po miesiącu.