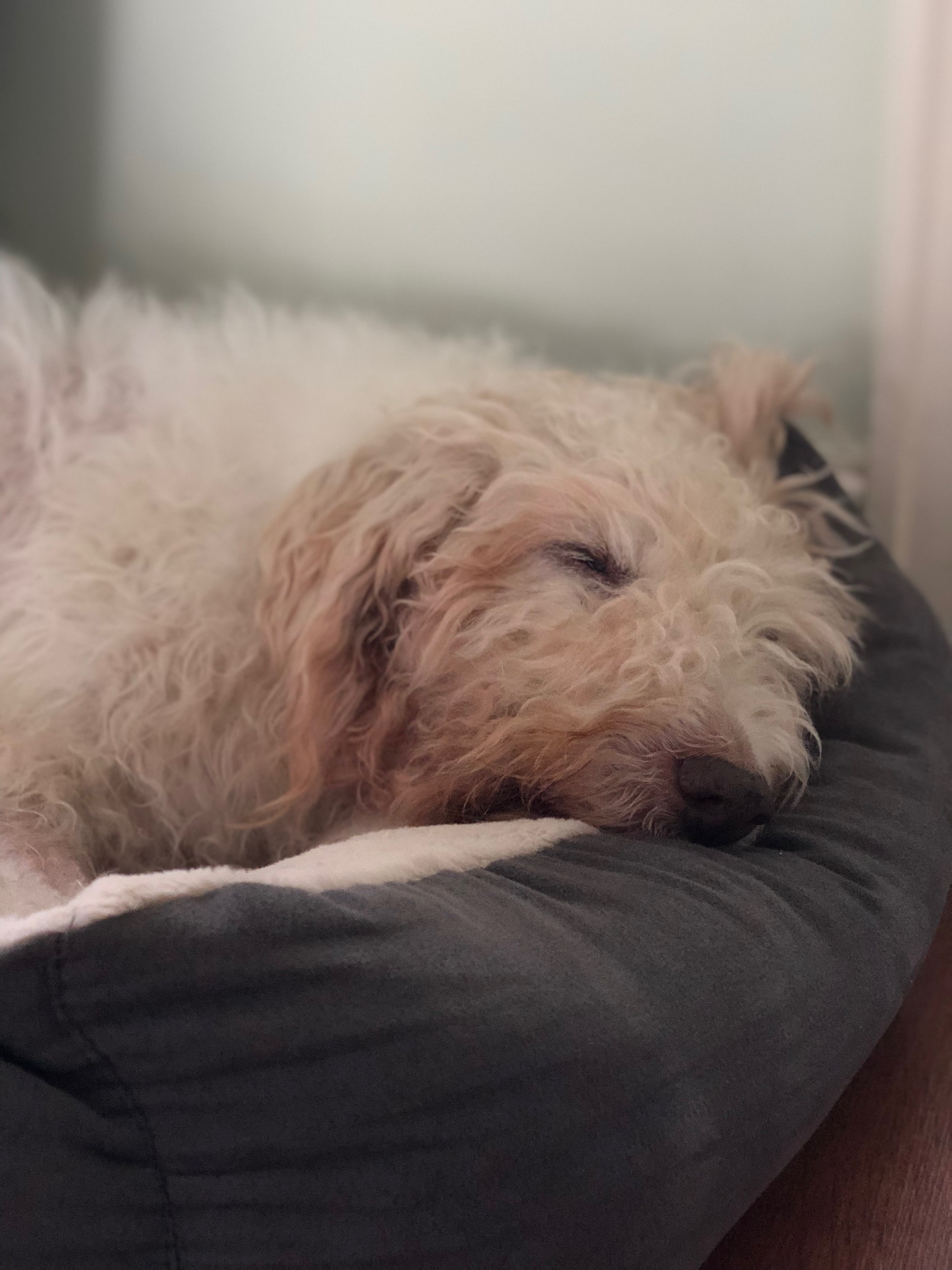 We have the most beautiful Easter. Bigos has been with us since Wednesday, getting better, stronger. It's so great to look at him being so happy.
I'm so angry with a previous clinic where he was kept for a few days without any results. They told us, they couldn't do anything. He was given back to us in such state that I almost thought my heart is gonna stop. He was breathing heavily, he was sedated, it was awful. We brought him to Runcorn Hospital where the tests were repeated, he was catheterised and lost weight. Now home, happy, playful, eating, resting. Normal dog. No pain.
We are definitely having a happy easter this year.❤️
---
W tym roku spędzamy najszczęśliwsze święta pod słońcem. Bigos od środy jest z nami, nabiera sił i czuje się lepiej. Cudownie jest patrzeć na niego i wiedzieć, że ból już minął i zdrowie zaczyna wracać (wcale nie takimi mały krokami!).
Jestem zła. Zła na poprzednią klinikę, w której przez cztery dni próbowano go zdiagnozować i oddano nam go w takim samym stanie, w jakim został do niej przyjęty. Niczego nie stwierdzono, poza infekcją i lekkim przerostem prostaty, a pies dalej nie mógł się załatwić. Dobrze, że wymusiliśmy skierowanie do specjalistycznego szpitala, gdzie w końcu zrobiono mu (te same) badania i stwierdzono kamienie w pęcherzu, które blokowały przepływ moczu. Biedna psina była na morfinie, lekach przeciwzapalnych i antybiotykach. Serce mi się krajało, kiedy pojechaliśmy go odwiedzić i zobaczyłam go takiego wychudłego i obolałego. Dr Harris przepłukał pęcherz kilkakrotnie i Bigos od tego pory wraca do siebie. Jest wesoły, je, pije, bawi się i ma tę samą radość w oczach z bycia z nami, jak dawniej.
Te święta z pewnością są wesołe.
Happy Easter!