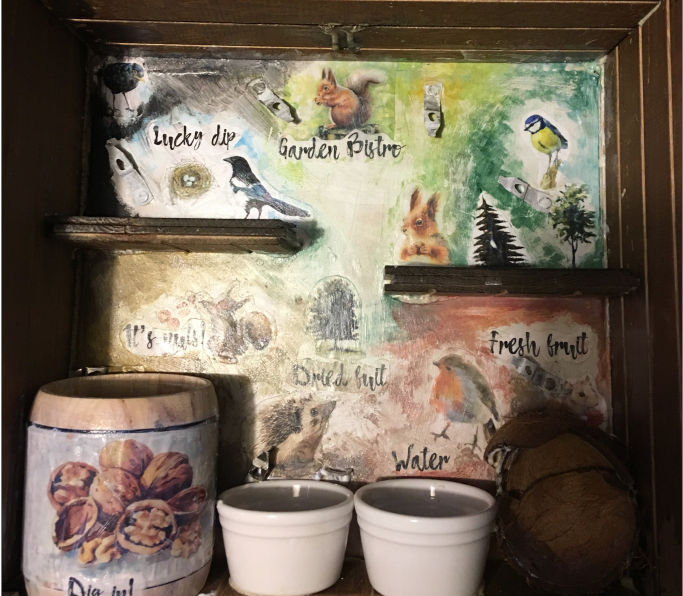 I wanted it, designed it and made it. Made of coconut , coffee barrel, some wood panels and a few ceramic pots the bird feeder doesn't look that bad. I'm quite proud of it, to be honest!
Chester almost feeds from my hand. Photos from the first bistro supper, soon.
---
Obiecałam sobie ten karmnik i…zrobiłam go, tak jak planowałam. Potrzeba matką wynalazku, więc musiałam improwizować. Miałam do dyspozycji tylko trzy stare panele drewniane, starą ramkę na obrazek. Przydały się również:  kokos (!), dwa ceramiczne kubeczki i beczuszka na kawę zakupiona na potrzeby karmnika w lokalnym spożywczaku. Obrazki pokryłam bezbarwną farbą do decoupage'u i teraz wszystko ładnie schnie po to, żeby rano znaleźć się przy murku w ogródku.
Chester podchodzi już do otwartych drzwi. Dzisiaj (prawie, prawie) wzięła orzechy z ręki.
Zdjęcia z pierwszej wieczerzy w Bistro już jutro.