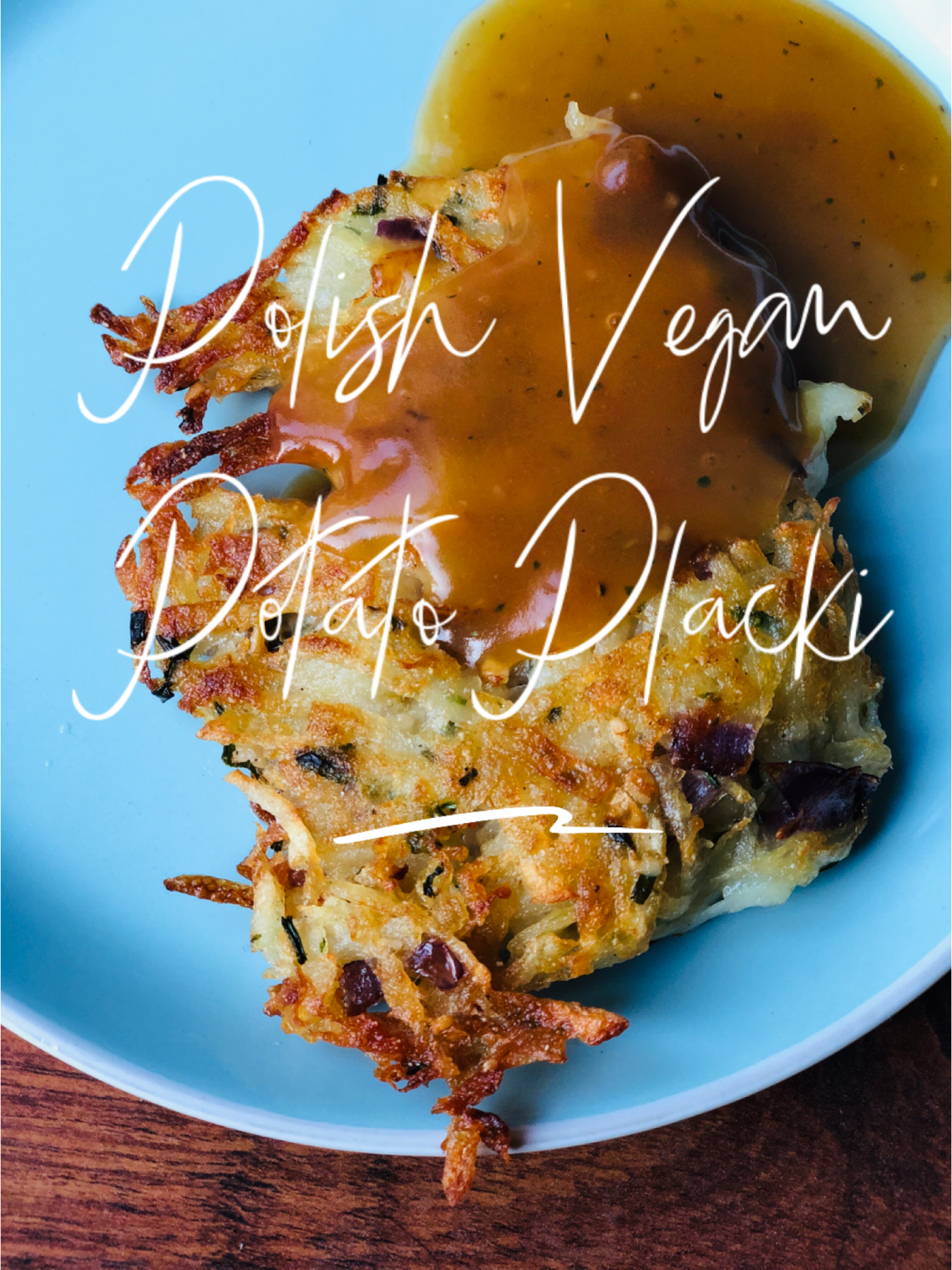 DAY 1. Polish potato pancakes – 'Placki'
Welcome to Veganuary, everyone!
I'm Polish so I can't think of a better way to start 2020 than cooking something traditional. Placki, which are (sort of) Polish potato pancakes seem to be the perfect choice: easy to make and super duper tasty. I made them vegan style for the first time today and I can assure you: they taste DELICIOUS!
You need:
8 medium sized potatoes (circa 1 potato gives you 1 medium sized placek)
2 red onions
2 spoons of egg replacer
1 spoon of semolina
half cup of oats
half cup of any vegan milk
some chopped chive
salt and pepper to taste
Neutral flavour coconut oil (for frying)
METHOD:
Grate potatoes and drain the excess water. They should be moist but not too watery.
Add everything else and mix it well. Add some of your favourite herbs if you like!
Heat the oil and put a peach size amount of the mixture onto the pan.
Press it down to make it flat.
Fry on both sides until golden brown
ENJOY!